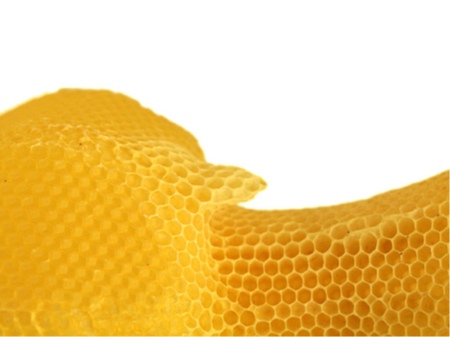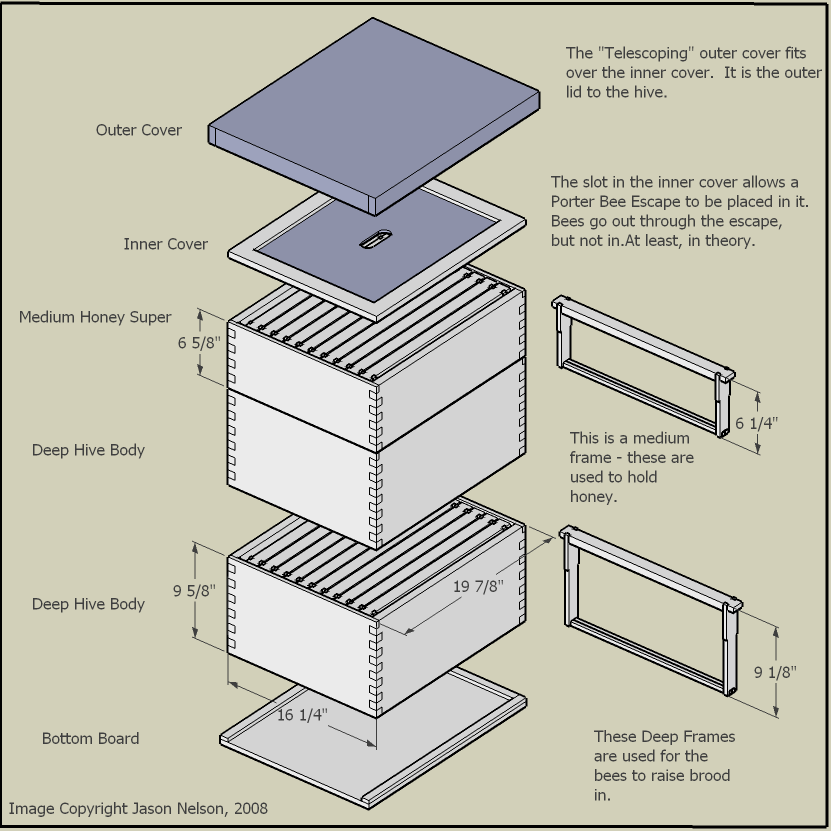 Complete Hive

with "Rite Cell" foundation in frames

$180.

That includes everything in the diagram (except for the honey super)... PLUS a

SCREENED BOTTOM BOARD

...

STICKY BOARD

for screened bottom

$9

Western Hive

$220

.( bottom board, 3 westerns, inner and top cover)


​

ADD WESTERN HONEY SUPER

with frames and Rite cell

$58​

.

($20

without frames)

Looking to go big with another

Deep Body

,

$60

with frames/rite cell(

$23

w/o

)
Have a hive, but need to fix it up?
Deep/Western empty

$2.00

Deep/western

with Rite Cell

$3.75

Drone

$5.00
Bottom Board

$15

Telescoping Metal Cover

$23

(no metal

$20

)

Inner cover

$11

-creates dead air space for insulation from heat and cold.

Migratory Top Cover

$20

Screened Bottom Board

$18


Slatted Rack for bottom

$20
WAX SHEETS

$2.50

WAX BLOCK

$15/Lb

DEEP Rite-Cell

$1.75

WESTERN Rite-Cell

$1.75
Rite-cell is a plastic foundation coated in beeswax for stability and hassle free use.Wont crumble when disturbed and is reusable. Let your bees do their job and they will clean it for you. Just put it back into the hive.
Entrance feeder

$6.00

Feeder cap

$1

Winter Feeder

$5 & $8

Top Feeder

with 4.75" super

$30
BEE SUPPLIED WITH STEDMAN'S BEE SUPPLIES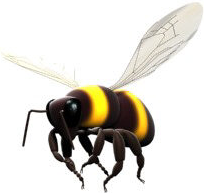 BEE BRUSH

$9

CAPPING SCRATCHER:uncapping Tool

$9

MOUSE GUARD

$10

FRAME GRIPS:Steel

$18

FRAME SPACERS: 8/9 frame

$1.50

HIVE TOOLS:High quality steel

$9

/Maxant

$16

QUEEN EXCLUDER metal bound

$11

SMOKER. stainless steel with guard

$50

STICKY BOARD

$9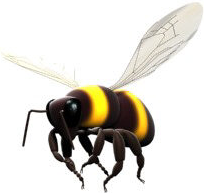 Our woodenware is manufactured by us from hand selected pine or cedar. Moisture is checked before cutting to prevent warping. Dovetail construction for superior strength and to prevent cracking. All hive bodies and honey supers are pre-assembled. We will strive to maintain wooden ware prices.However, due to escalating lumber costs, wood price is subject to change.
All products, other than Honey, are taxable.


STARTER KIT $350


​
includes
​
1
Complete Hive
1 Western
1 Queen excluder
1 Standard tool
1 Brush
1 Entrance feeder
1 Smoker
1 Pair gloves​​​​​​​
We also carry several other pieces of equipment from Mann Lake and Dadant in Store to help your beekeeping run as smoothly as possible. You can find honey robbing and harvesting equipment in store as well. We are always happy to fill an order or request for you.